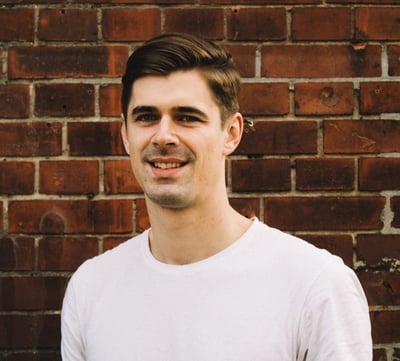 (2 min read)
Our team at i2x is pretty great, and we'd like you to get to know us a little better. Meet Sam.
Name: Sam Brown
At i2x since: Since October 2017
What you used to do (before i2x): Prior to joining i2x, like many of my Australian compatriots, I was travelling abroad after finishing a postgraduate degree in Commerce and an undergraduate degree in politics and philosophy. My journey took me to 4 continents and I ended up making the Berlin leg of the journey permanent after finding i2x.
What you do now (at i2x): I am an intellectual property manager, responsible for looking after i2x intellectual property including patents trademarks and copyright. Due to the competitive and innovative nature of AI technology, i2x has a focus on being ahead of the state of the art. This requires an innovative culture and leads to new ground breaking ideas which will challenge our imaginations of what AI can achieve. I am also responsible for promoting and maintaining the prosperous innovative culture at i2x our reward structure and motivational incentives. Patents may not sound that intriguing at first, but the ideas behind them are exciting shifts towards pushing the limits of knowledge.
Why i2x: I believe that the i2x AI provided insights can revolutionize the way we communicate. As the intellectual property manager it is my responsibility to predict which areas we might be able to apply our expertise in the future. While we presently work in the customer service and sales domain, I'm really excited with the potential capacity for our expertise to not only help customer service and sales agents succeed with their calls, but more importantly have tools which enable and accelerate communication channels in all walks of life. For instance, our insights could help the way doctors and psychologists communicate to their patients for more effective and efficient treatment, or help teachers more effectively present lessons to their students.
Favourite i2x feature: The insight driven features; finding optimal content and best practice for methods of communicating which are proven by data! These are the features that will improve the way we communicate to each other.
Your most annoying speaking habit: I mumble too much.
Favourite food spot in Berlin: Chay Viet near Bernauer Strasse
Want to join Sam and our i2x team in Berlin?