(3 min read) We were happy to be at Call Center World (CCW) in Berlin, Germany's largest contact center conference and even happier to have won the CCW Future Camp Award 2018.
In the Future Camp, our team and founder, Michael Brehm presented our vision for the future of call centers. One where agents are empowered to upskill themselves using our AI tool and reach their full potential.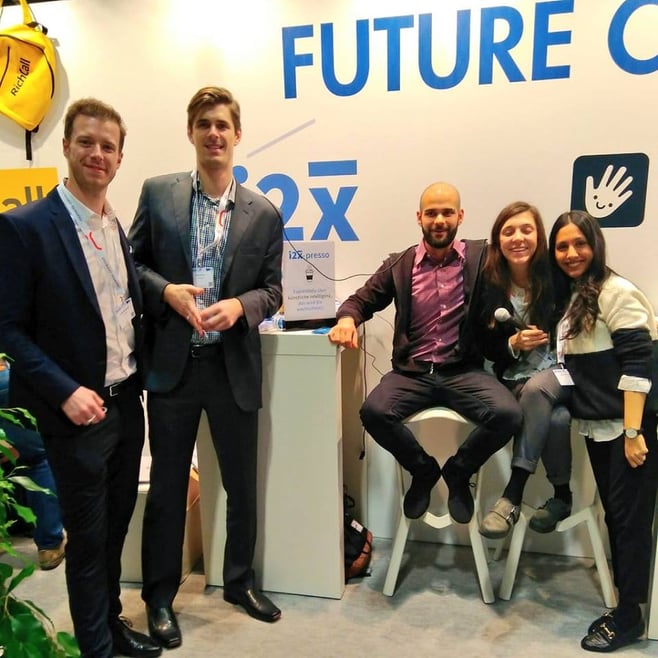 The Future Camp area of the event was where young companies like i2x introduced their technologies of tomorrow. We were in the running alongside eight other companies, all sharing innovative ideas ranging from digitization, artificial intelligence and automation in customer dialogue. We're honoured to have been chosen as this year's most innovative start-up at the fair and Michael collected the prize, jumping for joy (literally) as he found out.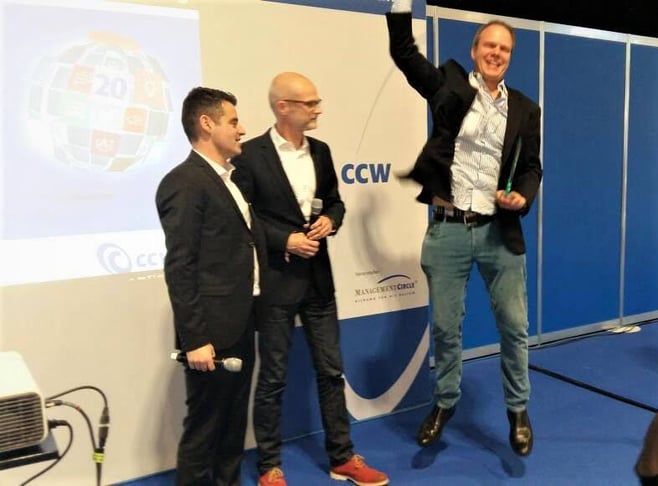 The CCW is Europe's leading event for call centers and is the place to be for innovative tech in the field of customer interaction. It was the event's 20th anniversary and we exhibited at the event alongside 270 other companies and 8000 participants.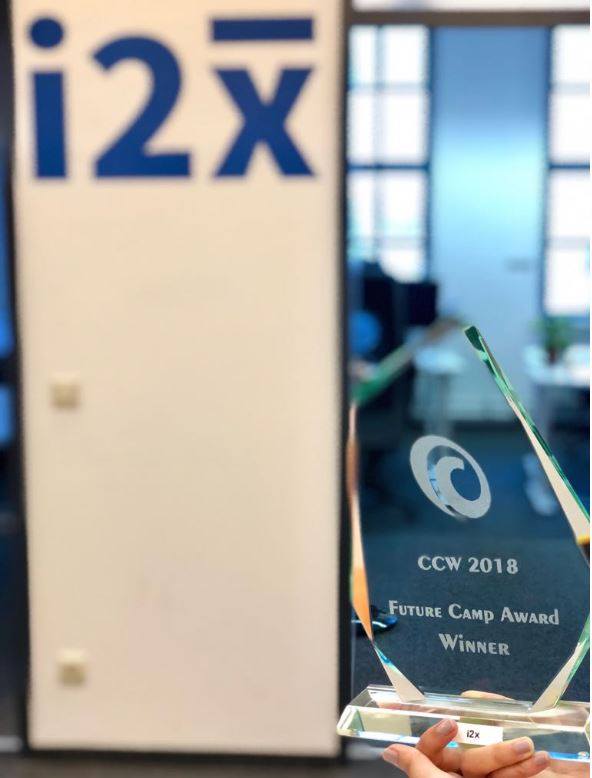 We're proud to have taken part and won the award that recognises the innovative tech that we've been working hard on. Thanks to the jury and all the excited companies who showed great interest for i2x. Next year, we will have outgrown the future camp and demo the 2019 version of i2x in our CCW booth. If you can't wait until 2019, you can always schedule a demo or catch us at CCW in Las Vegas to see our American debut.
Don't forget to sign up to our newsletter to be updated on i2x' latest news and find cool things in your inbox!
Speak soon,
Your i2x team