(3 min read)
The power of human to human conversations
Nothing is more powerful than human to human interaction. Did you know that despite our love of texting and emailing, calls from customers to companies are at an all-time high? In the US alone, the phone is the customer service channel people use most. Every call has the potential to leave a lasting, positive impression with your customer. We strongly believe in the power of the personal phone call and here at i2x, we also know a thing or two about what makes the perfect one – so that you can have better, smarter business conversations. That's why we've spent the past two years bringing together talented machine learning professionals, engineers and entrepreneurs from across the world to push the frontiers of technology and build a product which is the first of its kind.
Who are we?
We're an Artificial Intelligence (AI) software start-up based in Berlin, Germany. Our founder Michael Brehm's previous company —  the global e-commerce network Rebate Networks  —  led him to notice inconsistencies in tele-sale agents' call quality, despite the hours of training they had. We've filled these gaps with a purpose — empowering people to upskill themselves and organizations to better represent themselves. It's a win-win solution with people at the heart of it.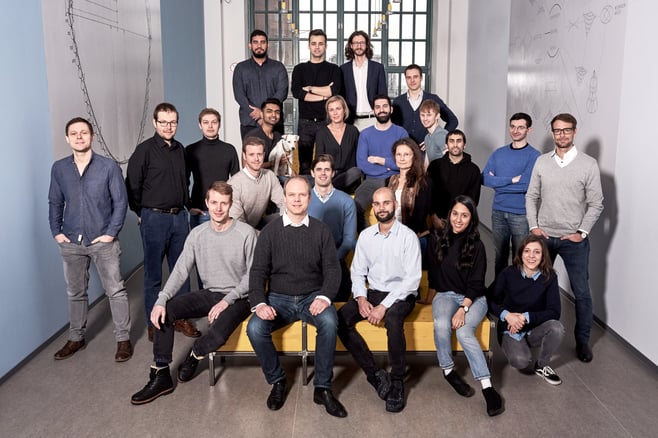 Why i2x̅?
Our name originates from Malcolm Gladwell's 10,000 hour rule. The author, researcher and work-psychologist is famed to have said in his book "Outliers" that it takes roughly ten thousand hours of practice to achieve mastery, regardless of the field.
"In fact, researchers have settled on what they believe is the magic number for true expertise: ten thousand hours."
At i2x̄, we thrive to take the individual, the (i), to (2) the effect of x̅, which represents 10,000 (x̅) hours of training.
Our aim is to make you an expert in verbal communication.
How can we help you?
Our cloud-based trainer, also named i2x̅, will shine a light on your speech habits. Everyone has these even though they are subconscious most of the time. Powered by machine learning, we utilize voice, emotion and pattern recognition to generate insights into conversations and provide tailored training - allowing you to optimize your phone calls.
Whether you make phone calls on behalf of an organization or represent your own small business, i2x̅ will analyze your calls, spot areas of improvement and get to know you and your conversation quirks better over time. It's the communication trainer you didn't know you needed.
Within the next few years, AI trainers for employees will be key to an organization's success — and we're building one of the very first ones!
What about robots taking our jobs?
Worried about our AI overlords? Don't be. We believe in working with AI and we're here to help you stay relevant as technology develops. By using a communications trainer like ours, you will evolve with AI and gain a competitive advantage thanks to it, not despite it. Now and in the future, AI will work alongside humans to streamline and optimize our workloads. Conquer your learning curve using the technology of tomorrow to create a better today for you and your customers.
Like what you read?