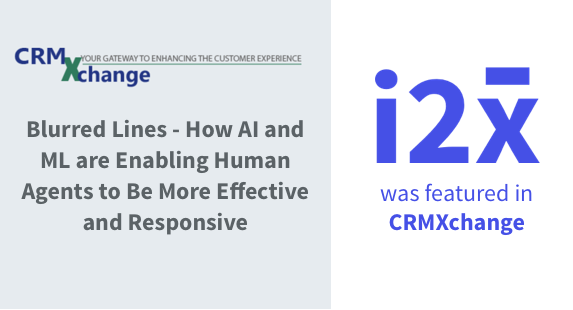 We were featured in CRMXChange magazine. Check out this great quote below and learn how i2x helps sales and service professionals reach their full potential in the article now online.
"We strive to find ways to shine the light on the black box that is the voice of each customer. It's not simple for humans to take the data for insight that makes for more effective conversations," he said. "We take the best of what machines do: going through data to deliver agents customer insight in real time while closing gaps in knowledge and repeatability to resolve issues more quickly. This can then be combined with human insight, intuition and experience to help our users achieve their full potential."
This article originally appeared in CRMXChange and features our Senior VP of Sales, Mike Allen.
To learn more about how i2x can help your organization: